In Haiti, I have the privilege to work with Christians who are passionate about sharing Christ and who are eager to learn the Bible well. Haiti is a poor country economically, but rich in relationships. The church here lacks material resources like money and useful literature in Creole—the mother tongue of the population. But the church has zealous believers who want to serve God and people and they are eager to receive effective ministry training.
World Team was invited to train evangelists and pastors by the local leader of a Great Awakening in Haiti in the 1930's—a church planting movement that brought the Light of Christ to a people walking in the darkness of fatalism, sickness and fear, whose only attempt to manage that despair was through animistic voodoo. You cannot counter darkness with more darkness! Voodoo only increased the people's despair.
In the 80+ years of this church planting movement, the Gospel of Jesus Christ has brought truth and hope, education and health care, love and compassion throughout Haiti. But great needs remain. It is easy to use Christian terms as a thin cover over the underlying animistic and superstitious worldview that remains in the minds of so many believers—not unlike the Christian terminology and rituals that cover the underlying selfish pursuit of entertainment, convenience and wealth that pervades so much of the "Christian West."
If your church had a prayer meeting on Tuesday night and a Bible Study on Thursday night, how many church members do you think would attend one or both? If they picked one, which would they choose? Haitian believers flock to prayer meetings, but too few attend Bible Study. Why? Their animistic assumptions cause them to look to God for protection from spiritual attack and their economic hardships lead them to ask God for provision. But only a small minority of believers understand that in addition to prayer, knowing and obeying God's truth protects you from Satan's attacks and opens the door for God's rich promises to be fulfilled in their lives. Haitian Christians pray a lot, but their ignorance of God's Word and even rationalization of their disobedience creates self-destructive behavior and leaves them immature in the faith.
"In all circumstances take up the shield of faith, with which you can extinguish all the flaming darts of the evil one" (Ephesians 6:16); "So faith comes from hearing, and hearing through the word of Christ" (Romans 10:17).
There are wonderful, wise and godly Christians in Haiti too, and they need collaborators to help them in this fertile soil of ministry! Our ministry partners in Haiti are asking World Team to send them missionaries who will be true partners in the ministry—people who will learn their language and culture, who will build trusting and respectful relationships, and who will offer their training and experience for the benefit of God's work and God's workers. What kind of ministries? Children, youth, family, medical, discipleship, ministry and theological training, and missions mobilisation. Be prepared for God to change your life forever and for Him to use you to be an agent of change in this needy country!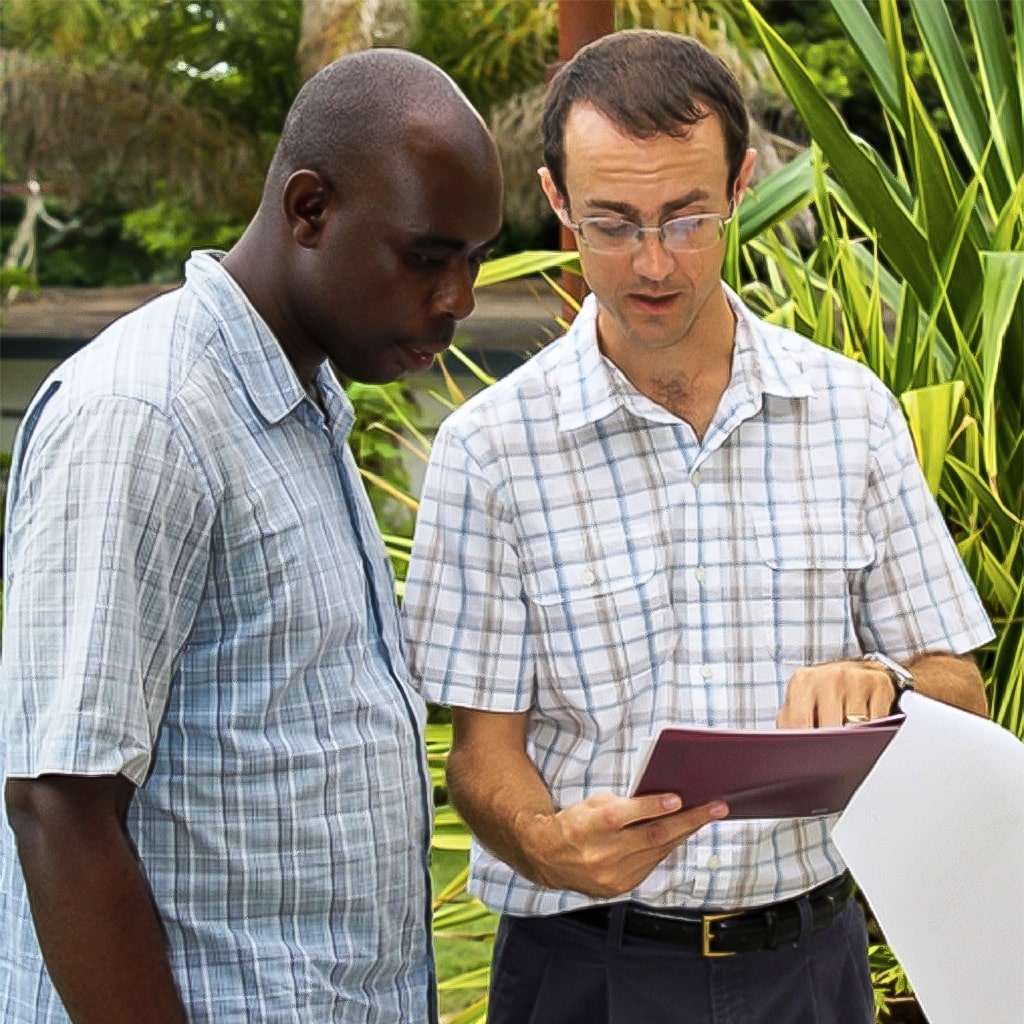 Sean – WT-Haiti Team Leader and resident missionary in Haiti since 2009